The History of Sex Toys
Written by XES Products
Illustration by Chloe Turner
'We think of these things as new, but you see dildos on Greek vases and in Japanese art.' - Hallie Lieberman
In 2005, a team of German archeologists unearthed a 28,000-year-old dildo. This phallus, not to be confused with a regular house-hold (or cave-hold) appliance, was distinguished as an 'elongated polished item with round incisions at the top' by its finders. They found its shape kind of hard to ignore. This discovery comes as no surprise to Hallie Lieberman, who explains in her analysis of the history of sex toys that 'thirty-thousand years ago, our ancestors had been hunched over carving eight-inch-long penises out of siltstone'. With this image in mind, we invite you to join us on a voyage into the expansive history of human sexuality, exploring the prevalence of sex toys in the form of leather, wood, stone, goatskin, unripe bananas and even camel dung. Viva la orgasm!
What's in a name?
The modern-day 'dildo' is said to have inherited its name from the Latin word 'dilatare', originating in 1400 AD and translating to - you guessed it - 'dilate' or open wide. Meanwhile, other die-hard etymologists credit the word 'dildo' to ancient Italian lexicon, referring to 'diletto' that translates to the English 'delight'. No matter which civilisation you study, objects of phallic design appear again and again throughout history, underscoring the universal significance of sexual agency and pleasure. 
Olisbos
Approximately 2400 years ago in ancient Greece, traders in the city of Miletus engineered and sold 'olisboi' - stuffed and polished leather phalluses designed to pleasure women in the absence of their husbands. Along with the trusted Greek diet staple, olive oil, as a natural lubricant, these gifts would supposedly prevent female 'hysteria' otherwise known as 'wandering uterus' syndrome when husbands would head out to war. Charming. 
Cock Rings
Some 2000 years back in ancient China, the cock ring was a symbol of royalty, used for pleasure and enhanced performance. Originally fashioned from goat eyelids, jade and ivory, these accessories would sustain the typically colourful sex lives enjoyed by emperors in polygamous relationships with wives and concubines, necessitating long-lasting erections. As steel, leather and rubber variants of the traditional Chinese cock ring entered the scene, this erotic invention would lay the groundwork for the modern-day penis sex toy. 
Sex Dolls 
Today's sex dolls are direct descendants of 17th-century Dutch Wives, loved by lone sailors at sea. Inspired by the shape of a woman and fashioned out of old rags and clothes, these imaginative solutions would adopt the french name 'dame de voyage', translating to 'travel lady'. While the material of these objects of desire would change for the better, the rudimentary concept of these DIY sex dolls would live on forever, reaching far corners of the world.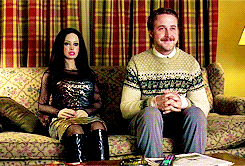 Patented in 1869, the Pulsocon was advertised as an innovative 'blood circulator' or 'massage tool' designed to treat a number of 'women's issues', according to Dr Macaura. Whether it was rheumatism, poor blood circulation or the popularly diagnosed 'hysteria', this versatile hand-held vibrator was one of the few medical solutions actively sought after by women of that era. Said to vibrate up to 5,000 times per minute, this miraculous device was eventually exposed for its real utility. By 1915, a New York Times report revealed that Dr Macaura had been 'sentenced to three years imprisonment and... a fine of $600 on a charge of fraud in connection with the sale of a vibratory massage instrument'. Despite its unsavoury reputation, the Pulsocon went on to make Macaura $75,000 in sales during his incarceration.
Granville's Hammer  
The first hand-held electric vibrator outwardly advertised as a clinical treatment for muscular aches of the pelvic variety and symptoms associated with - wait for it - 'hysteria', was introduced by Dr Granville in 1883. This pelvic (happy ending) massager was designed to induce 'hysterical paroxysm', or in today's lexicon, an orgasm. Soon to replace traditionally laborious methods of massage performed by doctors tending to womens' nether regions, Granville's hammer became a staple instrument sought after by women looking to treat themselves in the comfort of their homes. 
Polar Club Electric Vibrator
In 1921, the Polar Club Electric Vibrator was advertised as an 'indispensable requisite of every woman's dressing table', promising a return to a youthful glow and a range of therapeutic benefits. From wrinkles, scalp conditions, fatigue and dull complexion to 'general nervousness', this hand-held innovative solution was a one-hit-wonder sold exclusively by the A. C. Gilbert Company. Whilst its exposure in advertising magazines was remiss to mention clitoral stimulation, women were quick to catch on to its powerful potential.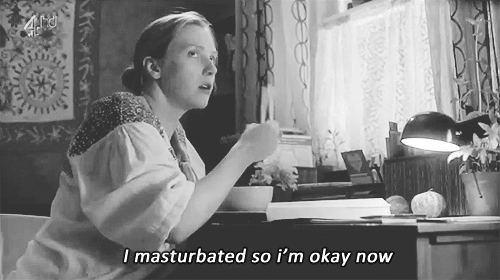 Magnetic Massager
In favour of the better experience for the female body, plastic vibrators were preferred over the metal ones as they were more lightweight and portable as well. The magnetic massager, created in the 1930s, just looked like any other facial massager but Hush! It was secretively used as a pleasure giving aid. How sneaky!
Wahl Hand-E Massage Vibrator
'Look better, feel better, live better' - a vibrator tagline we couldn't have put better ourselves. This 'excellent scalp massager' and blood circulator was yet another innovative pleasure device sold under the guise of therapeutic body massage in 1940. Featuring 'fast, focused vibration, comfortable size, and multiple vibratodes', this coil-operated hair-dryer-resembling piece of machinery was lighter, quieter and faster than most other electrical vibrators of its time. 
Oster Stim-U-Lax for Barbers
Originally marketed as a barbershop post-haircut scalp massager, the Oster Stim-U-Lax, with its stroking, kneading and vibrating features, was popularly bought for use at home in 1948. Its user manual, describing the strap-on 2-pound device as a 'great source of pleasure for you and your family', confidently promised that with time, users 'will learn its stimulating benefits after every strenuous activity, be it work or play'. No wonder. As the demand for massage therapy continued to take centre stage, women all over the world were learning to let their hair down, and get their rocks off. 
Hitachi Magic Wand
In May of 1968, Hitachi Sales Corporation released their electric hand-held massager advertised for relief of muscular tension on typical 'pressure points' like the back, neck and shoulders. Later on, this Japanese innovation would be dubbed the 'Cadillac of vibrators' by the sex toy company Good Vibrations in 1977. Largely attributed to Betty Dodson's promotion of the Magic Wand in her then-risqué publication 'Liberating Masturbation' in 1974, this clitoral companion had a saucy reputation and high profile.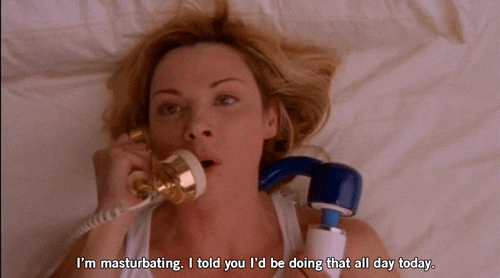 Silicone Dildos
In the early 1970s, a man by the name of Gosnell Duncan created the silicone dildo. After sustaining an injury that left him paralysed from the waist down, the former mechanic was determined to create a penile substitute that was 'smooth, flesh-like, and safe for insertion into the human body'. Unlike other sex toys advertised as 'marital aids', his product was designed to accommodate people living with disabilities. Inspired by a Sex and Disability conference in Indianapolis at which Duncan asked attendees if they would buy a dildo and received a resounding 'yes', the man-on-a-mission returned home to formulate the perfect silicone base. Under the brand name Paramount Therapeutic Products, he introduced a new line of non-porous, easily sterilised, sanitary and affordable dildos that would dominate the sex toy market until today. 
Rabbit Habit Deluxe
Animal themed sex toys were a thing of the '80s famously associated with Japan's family-owned pleasure products company, Vibratex. The image of an innocent bunny that springs to mind when picturing the Rabbit Habit doesn't quite match up to the description of dual-action vibrators creating the 'blended orgasm'. This is exactly what Vibratex's marketing team wanted to happen to circumvent censorship laws surrounding 'obscenity' issued by the Japanese government. Bright, colourful, animal-shaped dildos and vibrators were making their way to centre stage in 1983 and eventually featuring in all different types of media. From then on the word 'rabbit' always had a double entendre.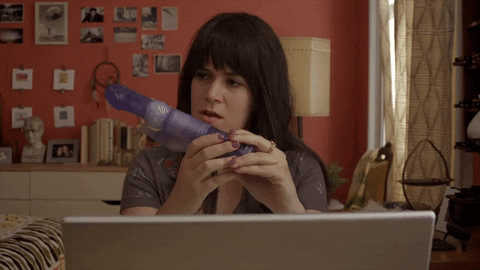 Jimmyjane Luxury Toys 
In the 2000s, sex toys went from being hush-hush to overtly sold luxury devices. Unlike dildos and vibrators of the past, new product lines were being developed and distributed freely, unburdened by laws regarding 'obscenity' or previous stigmas of womanhood and masturbation. Better craftsmanship, ergonomic design and versatility in the sex toy industry made for greater sexual expression, self-care and inclusivity. By 2003, Ethan Imboden entered the scene, revolutionising the way retailers and shoppers perceived sex toys. In contrast to the industry, he believed was 'better known for cheap products made from shabby materials', the industrial engineer envisioned one of sophistication, quality and style. With that in mind, Jimmyjane was founded, and shortly after, integrated into mainstream retail stores. 
The Womanizer 
There are some foreign words or phrases that just don't translate well to English. In the case of Michael Lenke's Womanizer, the cringe-worthy German brand name does not reflect the quality of its universally acclaimed sex tech. In fact, in 2013, his brand introduced a cutting-edge approach to clitoral stimulation so unique that it became one of the best selling devices in the world. Focused on 'pressure, suction and blood circulation', the Womanizer uses Pleasure Air Technology for clitoral stimulation without contact. This universally recognised winner was a smarter and quieter pleasure device to hit the market, designed specifically to bridge the orgasm disparity between men and women. 
One of our personal favourite clitoral stimulators is the Melt.
Teledildonics
Welcome to the future of wifi-connected sexytime. For the less hi-tech sexters out there, teledildonics refers to 'remote sex with real feelings of touch, transmitted through computers connected to telephone lines' as coined by Ted Nelson in 1975. Since then, sex tech has become more advanced, uninhibited and imaginative. Your virtual avatar can now have sex with other avatars on platforms like 3DXChat.com, dubbed the most innovative sex game on the market today. Wearing a high-tech headset and handheld Teledildonic adult devices, you can enter an entirely immersive sexual reality other than your own. Alternatively, you can connect with webcam performers and send touch data to RealTouch Masturbator Devices or set up a couple's session, Futurama style. 
Of course, listed in this brief overview are only a few of the many phallic-inspired sex toys that have played a thematic role in the history of human development. From cures for the 'wandering uterus', camel dung dildos and goat eyelid cock rings to interconnected virtual reality sex, the human appetite for sexual pleasure cannot be overlooked. 
To find the perfect sex toy for you, take the quiz!
Products recommended from this blog:
Read more
Comments
✕